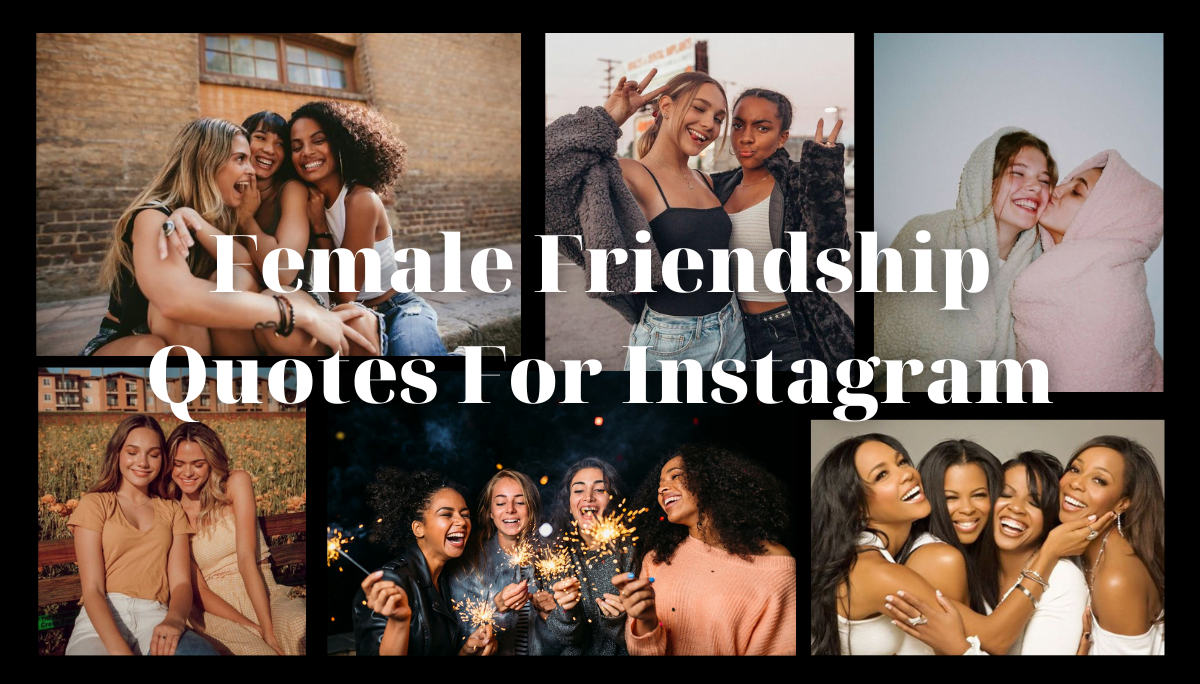 20 Female Friendship Quotes For Instagram/Facebook Captions Pictures 1080x1080pixels
Female Friendship Quotes – This post is intended for anyone who wants to cherish their friendship.
Somewhere there's someone who dreams of your smile, somewhere there's someone who finds your presence worthwhile, so when you are lonely, sad and blue, remember there is someone, somewhere thinking of you.
Recommended For You:
1. Female friendship has been the bedrock of women's lives for as long as there have been women.
2. The language of friendship is not words, but meanings. It is an intelligence above language.
3. Life is an awful, ugly place to not have a best friend.
4. Women's friendships are like a renewable source of power.
5. Friendship between women is different than friendship between men… It's my women friends that keep starch in my spine and without them, I don't know where I would be.
6. Women are more powerful than most of us give ourselves credit for. When we actually decide to stop the jealousy and the finger pointing, and band together to laugh with one another and understand one another, it's like a beautiful firework display on the Fourth of July in Vegas, baby!
7. It helps enormously to have had a loving mother. Mothers can help daughters learn the value of openness and female friendship, especially when times are bad.
8. It's because our friendships – female friendships are just a hop to our sisterhood, and sisterhood can be a very powerful force, to give the world … the things that humans desperately need.
9. The women were new friends but I loved them in a massive way. The love was like a large trove of devotion that could only be amassed over time, but it had arrived all at once. The way I loved them felt like it was from long ago.
10. Women helped each other in ways small and large every day, without thinking, and that was what kept them going even when the world came up with new and exciting ways to crush them.
11. How about 'diamonds are a girl's best friends?' Nope. It should be switched around and pointed out, instead, that your best friends are diamonds.
12. Friendships between women, as any woman will tell you, are built of a thousand small kindnesses… swapped back and forth and over again.
13. A day without a friend is like a pot without a single drop of honey left inside.
14. If we treated ourselves the way we treated our best friend, can you imagine how much better off we would be?
15. Friendship is everything. Friendship is more than talent. It is more than the government. It is almost the equal of family.
Recommended For You >> 19 The Godfather Quotes
16. Rare as is true love, true friendship is rarer.
17. Friends are honest with each other. Even if the truth hurts.
18. True friends are always together in spirit.
19. Anything is possible when you have the right people there to support you.
20. I have learned that friendship isn't about who you've known the longest, it's about who came and never left your side.
Recommended For You >> 25 Female Best Friend Quotes